Otto Akkanen / Finland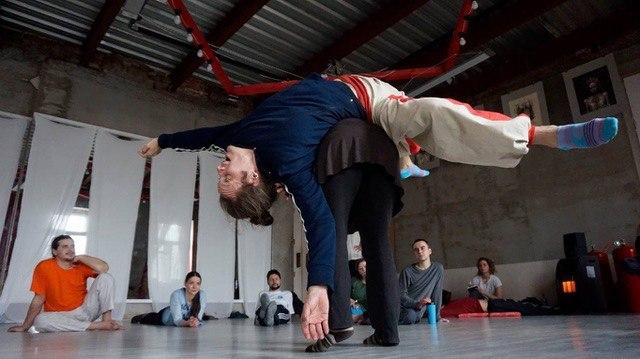 Biography:

OTTO AKKANEN is a dance artist, teacher and bodywork practitioner. He was introduced to contact improvisation and contemporary dance in his twenties, becoming so involved that he went to study dance for three years, graduating from the vocational school of Outokumpu, Finland. He works as an artist performing solo works, and with different improvisation groups, choreographers, and video makers such as TTTK, Ronja Verkasalo, Hanna Lappalainen, Mathilde Monfreux, and Lena Muchnaya. As a teacher he has been working in Eastern and Central Europe, South America and Asia, and has been on the organizational and teaching team for Skiing on Skin - a large and diverse improvisation festival in southern Finland since 2008. In his teaching he emphasizes tactile sensory perception as a point of reference and learning. His interests revolve around power and hierarchies, politics, structures, language and the relationships between beings, ideas, and categories. He works as a teaching assistant for the 'Piecemaker Software' for current students of MA CoDE, holds a BA in Social Work (2001) and an MA in Contemporary Dance Education (2015).
Description

To Light our way

How do you move on me?
Me being your floor, your support. Maybe not forever, not the whole of the time.
Maybe we can change?

How do I move on you?
You being my earth, my support, but not my safety. Not forever.
We can exchange.

How do we move on each others?
Building bridges and structures, sometimes letting them fall, sometimes let them burn to light our way.

To truly work is to enjoy, because to truly work, there is passion in it, and passion, is to enjoy, even when it's not fun.

How do we work together? Supporting each others, arguing at times, going against and going with, moving.

It's about organisation. How do I need to organise myself to move on you. How do I organise myself for you to move on me.
How do we organise ourselves together, to make (more) things possible?

Contact improvisation:
We look at the specific technique of moving and guiding the forces of weight and support. How our perception guides the choices we make? How do we organize ourselves in the perpetual change? Working together and working gently againts, we look for new possibilities of pattern, and how to collect and raise physical energy.
Angie Plattner / Austria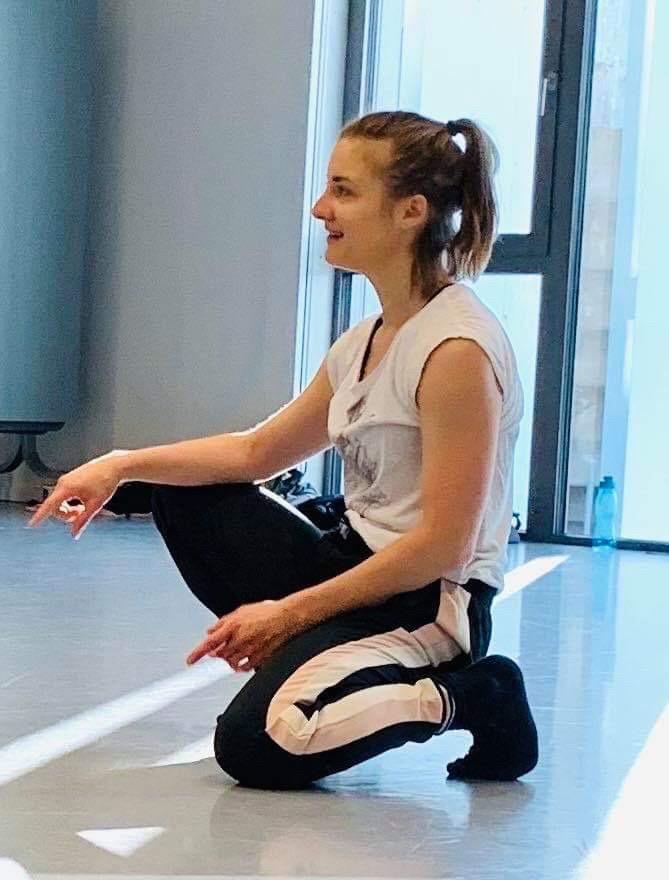 Biography:

Angie started dancing with the age of 3 years and gained experience in Ballet, Jazz (Lyrical, Funky), Modern Dance (Limon, Horton) Contemporary (Release Technique, Gaga, Floowork Techniques, Counter Technique), Improvisation, Contact Improvisation, Somatic Practices (Feldenkrais) and Body Work (Gyrokinesis). She graduated at the Anton Bruckner University and has a bachelor degree in stage dance and dance pedagogy. After working as a dancer at Norrdans in Sweden she decided to come back to start a master study program in Linz and is still in that process. During her bachelor studies her interest for body work increased to find an organic way of moving, reduce the risk of injury and using the function and structure of the body in a natural way. Especially Gyrokinesis, Contact Improvisation and Feldenkrais helped her to move with less muscle tension, to take care of the body, using the body as a whole through an increased body awareness (through proprioceptive training). Due to her interest for somatic practices she decided to certify in the GyrokinesisⓇ method and furthermore took Feldenkrais privat classes to deepen her knowledge about a deepenly-developed sensitivity and body awareness. From the artistic perspective she was performing for example in the Landestheater in Linz, Brucknerhaus, Tour in Sweden (Umea, Sundsvall), Italy, Germany, Landesgalerie in Linz. At the moment she is creating and touring with a group of four dancers and is based in Munich and tries to connect pedagogical and artistic wise there.
Description

Morning classes of somatic practice

Do you sense that you sense what you sense?

At the moment I am interested in the biggest and first-developed sensory organ which represents the skin and its abilties which are getting more and more atrophied and unconscious. Nowadays touching yourself or other bodies and receiving consciously information from our sensation gets more and more uncommon and the result is an atrophied tactile sense. Different researches has shown that we can trust and use our kinesic empathy for each other and furthermore trust our body and its intelligence and knowledge. In this outdoor warm up you will activate your senses, especially the skin through touching different objects, yourself and other bodies. The proprioception will be activated through oiling the joints and relating different body parts with each other. Furthermore the body parts will have an interplay with each other, with other bodies and the nature.
Łukasz Czapski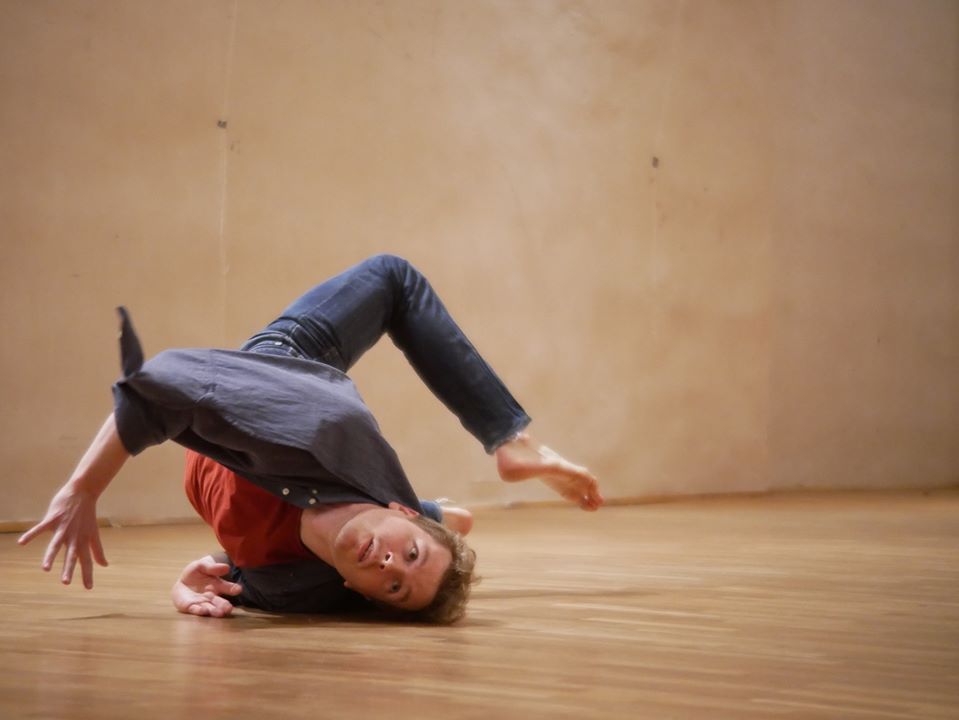 Biography:

Łukasz started to dance Breakdance in 1999 and a few years later formed the crew "Cats Claw" with which he traveled in Poland, the United States, France, Great Britain, Ukraine, the Netherlands and Germany, entering and winning competitions. He got involved with the theater in my hometown Siedlce in Poland where he went on to perform and teach. After finishing my Master's degree in Cultural Management he went to Austria to study contemporary dance at the Anton Bruckner University in Linz.
He danced professionally in works such as Jianan Qu's "Food projects better than emotions" in Linz; in Hygin Delimat's "Architektur + tanz" at AFO Architekturforum in Linz and "B-team" in Poland, Austria, Slovenia, Luxemburg, El Salvador; in SILK Fluegge Company's "Leader" in Linz, in Caro Dance Theater's "The Room" in Poland; in Eine Nacht in Venedig im Landestheater Linz and "When you Fall" by Akos Hargitay in Linz.
He co-choreographed and performed "We can't stop the river" and "How I see you" with Alina Bertha at Lange nach der Bühnen 2017 and 2018 as well as at Tanzhafen Festival 2017.
Description

Flow like water (contemporary dance training including floorwork technique, improvisation and partnerwork)

During the classes we will improvise with specific tasks in order to find certain movement qualities and find the connection between limbs and the spine. Besides that we will learn technical movements and sequences in standing and on the floor. When learning movements we will focus on doing them in a smooth and effortless way without unnecessary tension, while putting attention on the transitions.
Tamara Maksymenko / Ukraine - Austria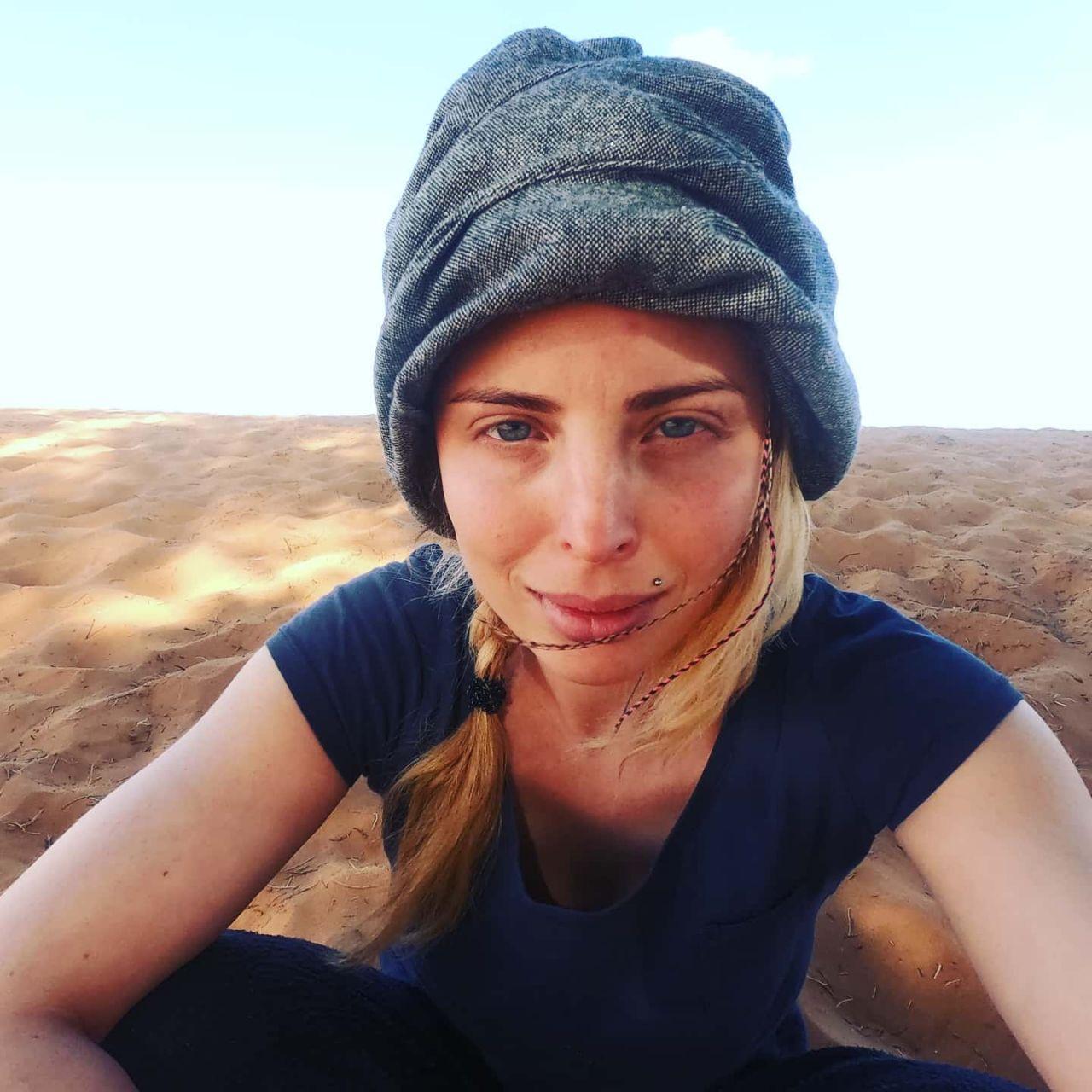 Biography:

Tamara Maksymenko is professional dancer, choreographer and a teacher of contact improvisation and contemporary dance for 14 years already. She has been teaching many workshops all over the world (Poland, Spain, Israel, Austria, Italy, Greece, Finland, Egypt, Germany, Russia, Ukraine, Morocco, Bulgary, Sweden, Portugal). She is the founder of Motion Mode Dance Theatre (MMDT) and the creator of the DNAture, FEMMINILE, 6th DAY, The MIRROR, La Loba projects on the MMDT base. Organizer of Evenings of Improvisation around all over the world.
26 years of dance experience (since the early age of 4). She got medical education in body therapy and sociology at Dnipropetrovsk National University and trained at the Physical Theatre in Intragna (Switzerland) with Thomas Mattler http://www.keep-searching.ch/about.html
Now Tamara is an art-director of Austrian Culture Association Don Quichotte KulturZentrum ~ Freier Proberaum Kunst Manifeste ~ Innsbruck, member of Ukrainian Contemporary Dance Platform Association and she is a member of OFFTANZ Tirol Association (Austria).
Rebecca Plattner / Austria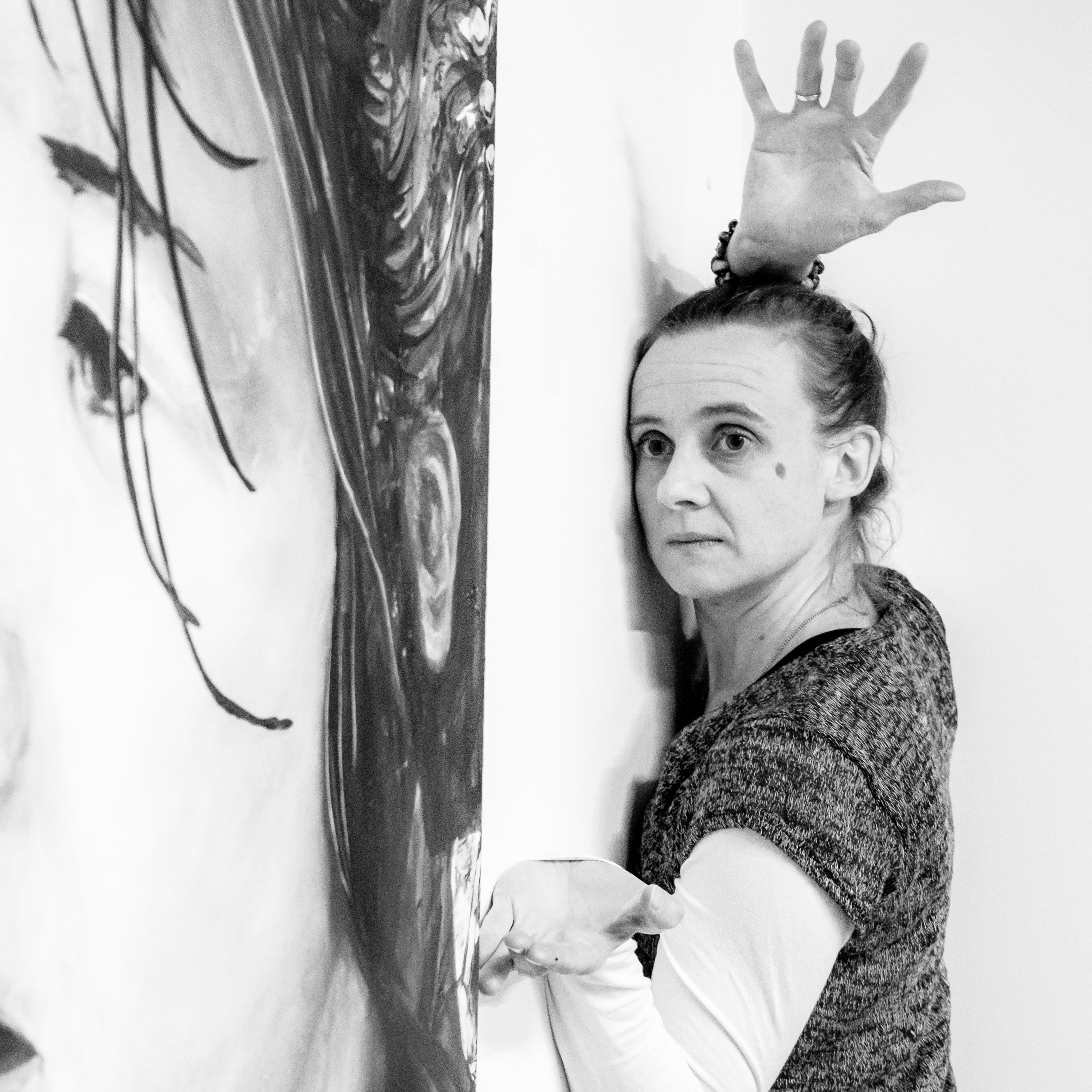 Biography:


Rebecca Plattner-Wörgartner was born in Kitzbühel (Austria) and is living happily with her lovely family in St. Johann in Tyrol (Austria). Becky started dancing at the age of 10 with Ballet and gradually got in touch with different dance styles and techniques such as Afro, HipHop, Jazz (Funky, Lyrical, Latin) Modern ( Horton, Limon, Graham) Musical and Contemporary Dance (floor release, counter technique) Improvisation (Instant Composition,Sasha Waltz, Kidd Pivot, Gaga).1993 she graduated in a pedagogical dance education in Munich at the Iwanson Dance Center and since that time she is teaching, dancing and choreographing at the "Tiroler Ballettschule" and "Bad Reichenhaller Ballettschule". Her wide ranged teaching, dancing and choreographing repertoire reaches from Ballet, Jazz, Contemporary, Improvisation. Becky is a passionate teacher and loves all her students which age extends from 3 to over 60 years.
The first time when she experienced Contactimprovisation, which is nearly twenty years ago was with Willi Dorner (Bodies in Urban Spaces) and since this workshop she has not been able to let go of this kind of contemporary dance form and it caught continuously her attention and interest. To keep updated and get inspired she participated in several workshops such as by Scott Wells, Simonetta Alessandri, Frey Faust, Jörg Wenzel, Jose Biondi, Annette Lopez Leal and Malcom Manning. Since this remarkable moment in her life when she got to know Contact Improvisation she tried to establish a CI community in the east of Tyrol. Even though it was not so easy in the beginning as people were sceptical about it she didn't let go and stayed persistent and due to her passion for CI which she transports clearly in her classes she build a small scene and has weekly her loyal followers.