Solo & CI TIROL FESTIVAL 2022
We are thrilled to announce our fourth annual "Solo & CI Tirol Festival" which will traditionally take place in Austria. We believe that our mission is to maintain and strengthen the physical and mental health of our community that becomes vital as never before.
The "Solo & CI Festival" is a safe space for you, your friends and your family, where you will have a chance to get acquainted with contact improvisation, contemporary dance and take part in daily jams. Being surrounded with spectacular Tyrolean landscapes, its impressive mountain ridges, virgin forests, and pure untouchable nature you will get a perfect chance to recharge your batteries and find new meanings and directions.
The Venue
We have an amazing NEW place to stay. In the youth center of the small settlement above Innsbruck, Mutters, a cosy, bright, warm dance hall awaits us. There are affordable prices for accommodation and food with a stunning view to Nordkette Mountain ridge. The space can accommodate 34 guests, which is why there are only 6 rooms with double beds. The other 3 rooms are shared, with 4 to 6 people per room.


The view from the second floor apartments
* If you have any questions how to get easily to the festival venue, please text here soloandcityrolfest@gmail.com
Program
Teachers:
Matyushenko Violetta (Kharkiv, Ukraine)
Violetta is a dancer, performer, teacher of Contact Improvisation and Contemporary dance. She studied Contact Improvisation and Contemporary Dance in classes and courses with many world famous teachers. Co-organiser of Improvisation evenings "ImproStore", Moldova Contact + Festival. Inspirer and founder of the dance theater "TTT of JT" and a part of Ukrainian dance community.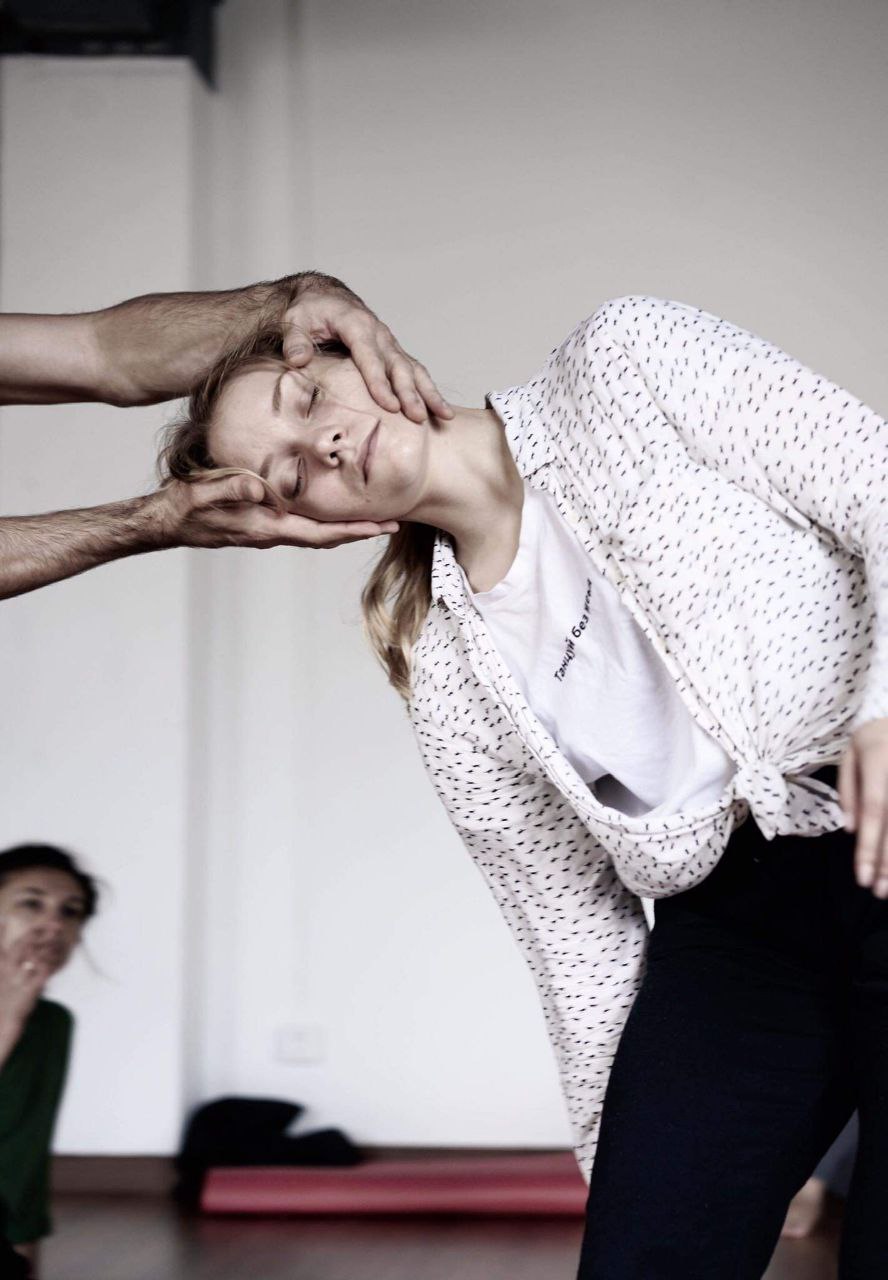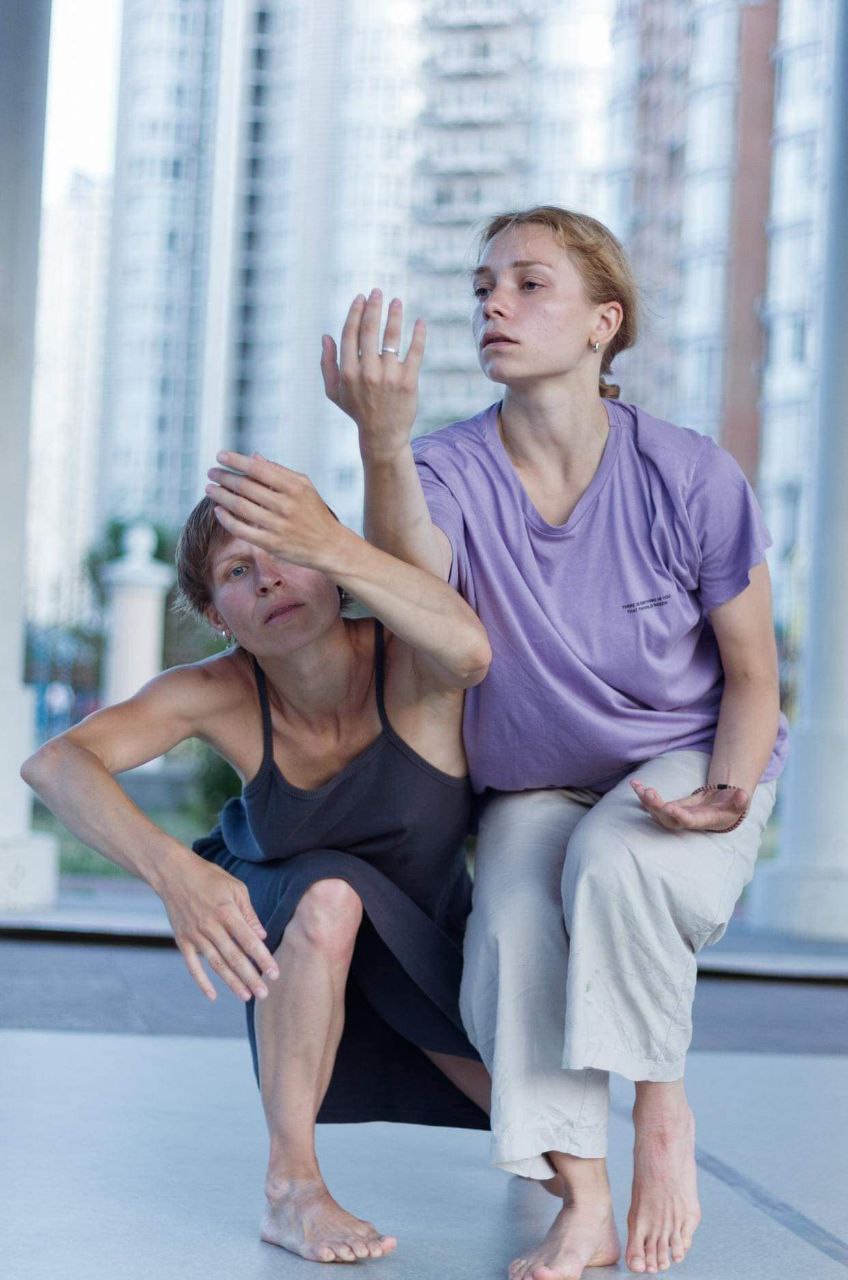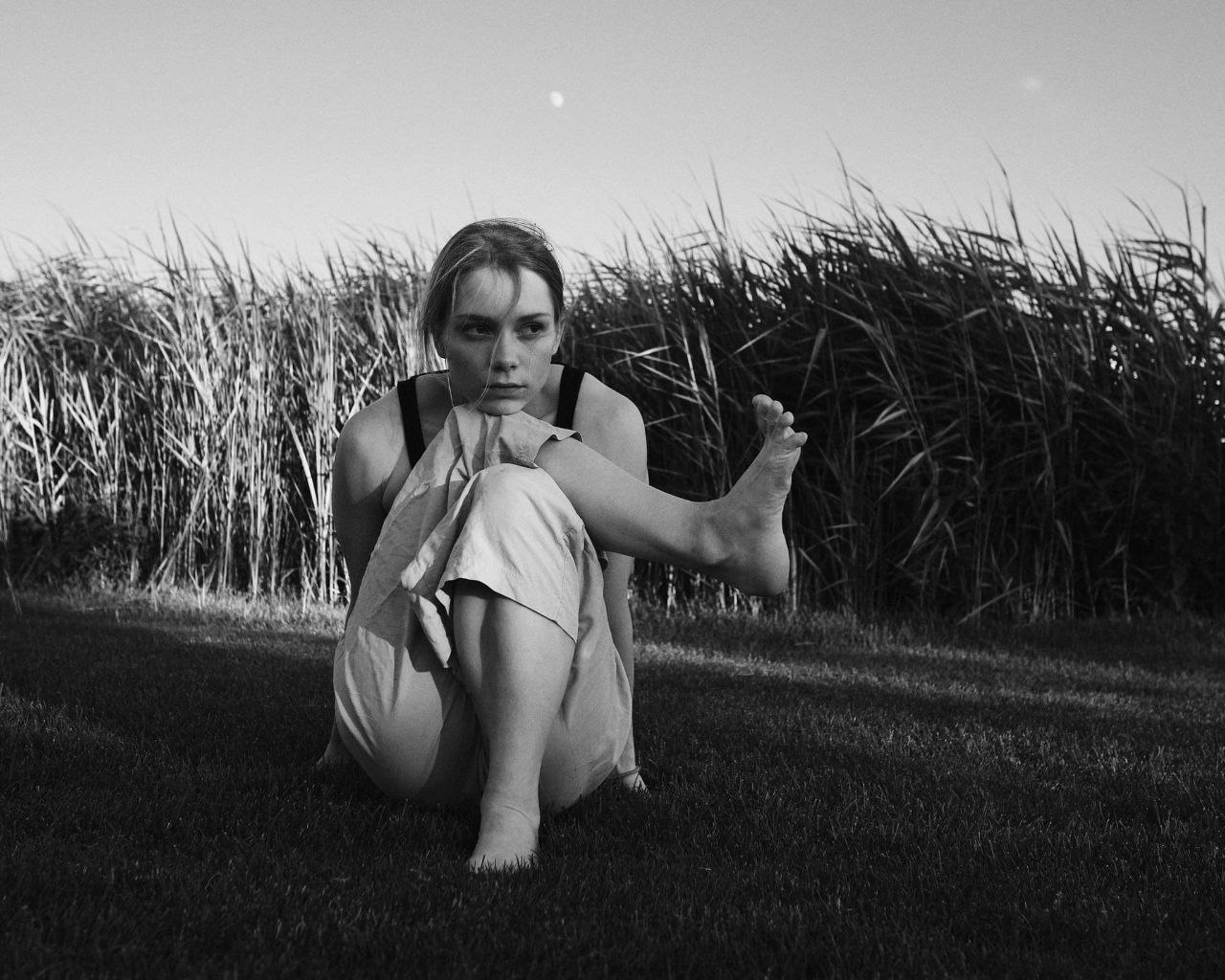 Description of the class "Step by Step":
"Dance is a way of communication. It's one of the fairest ways to interact.
The ability to listen, react and offer is important, both in life and in dance. This is how harmony is born."
We will pay attention to common harmony, to the ability to react and be in what is happening, and to develop common interest.
If each of us is inspired by interaction, then this process creates something new, it is art, it is harmony, something we will look at.
We will look for all this through specific princes and tricks that will be revealed in class:
- quality of movement
- creative ideas for interaction
- physicality and softness
- desire to take risks
- the art of small steps

Michał Ratajski
Michał Ratajski – teacher, dancer, performer, peaceful warrior.
For 27 years, a constant researcher, practitioner, seeker in the field of movement, martial arts, dance and theater. He develops his knowledge through constantly fueled curiosity - the greatest driving force behind his actions.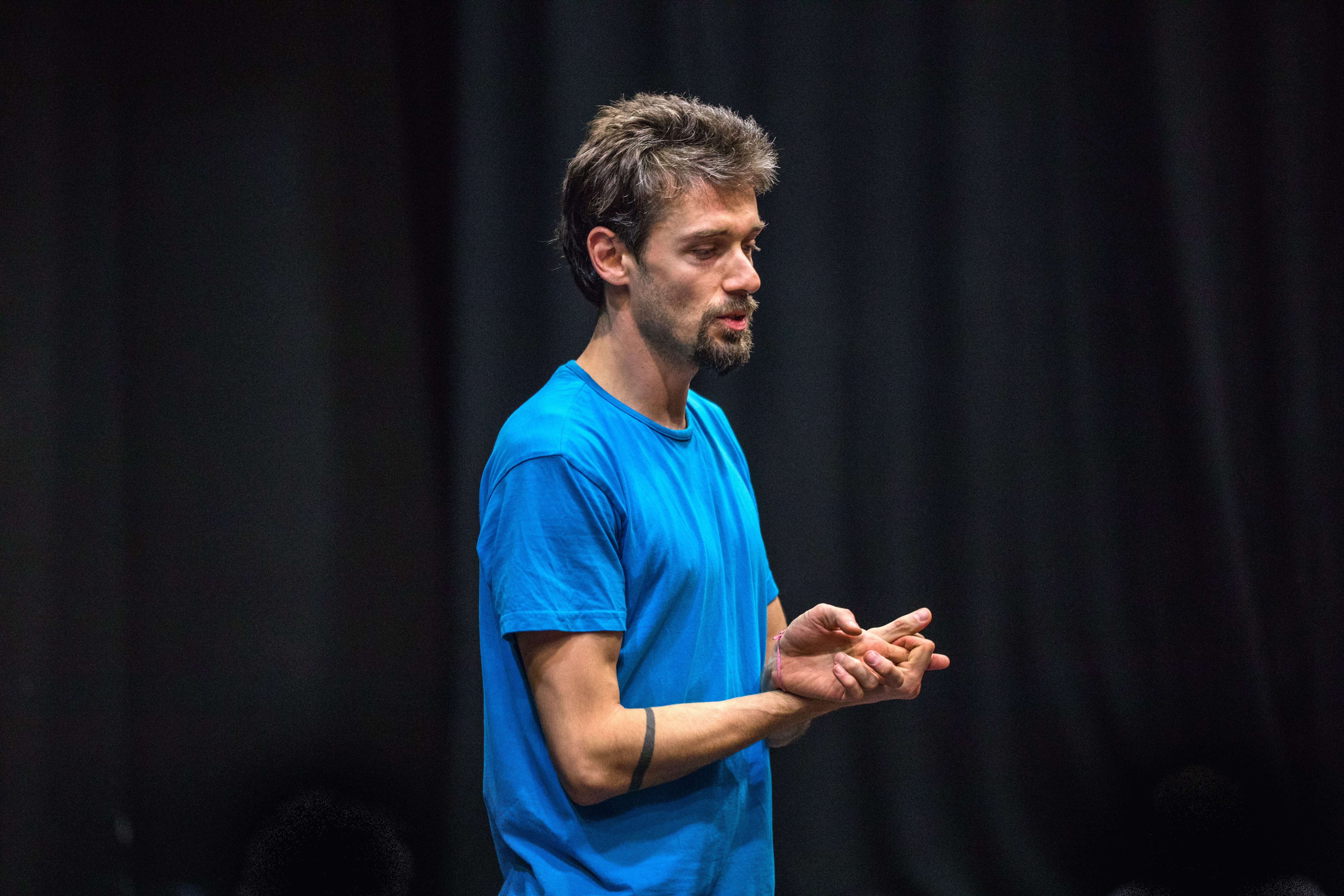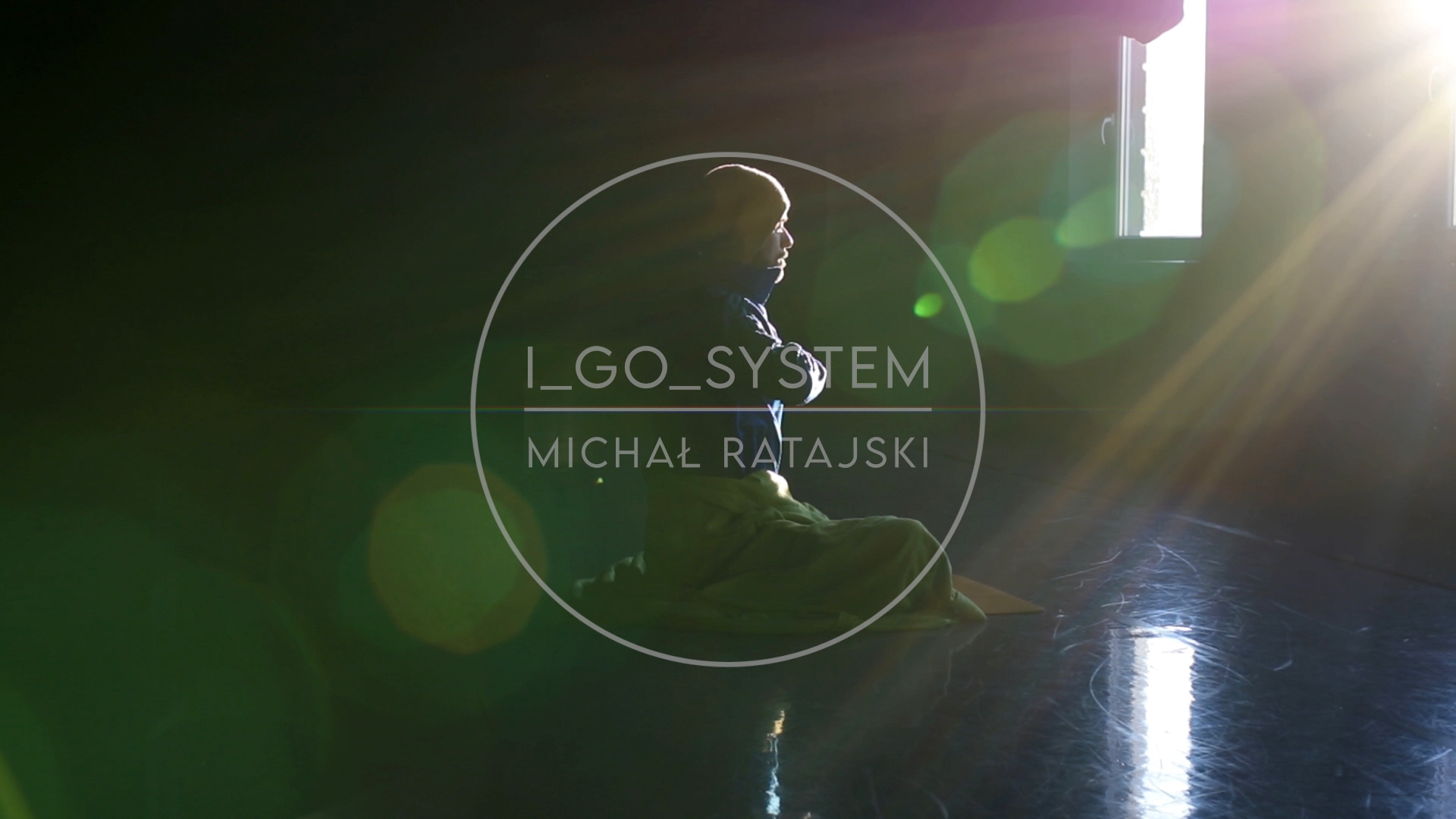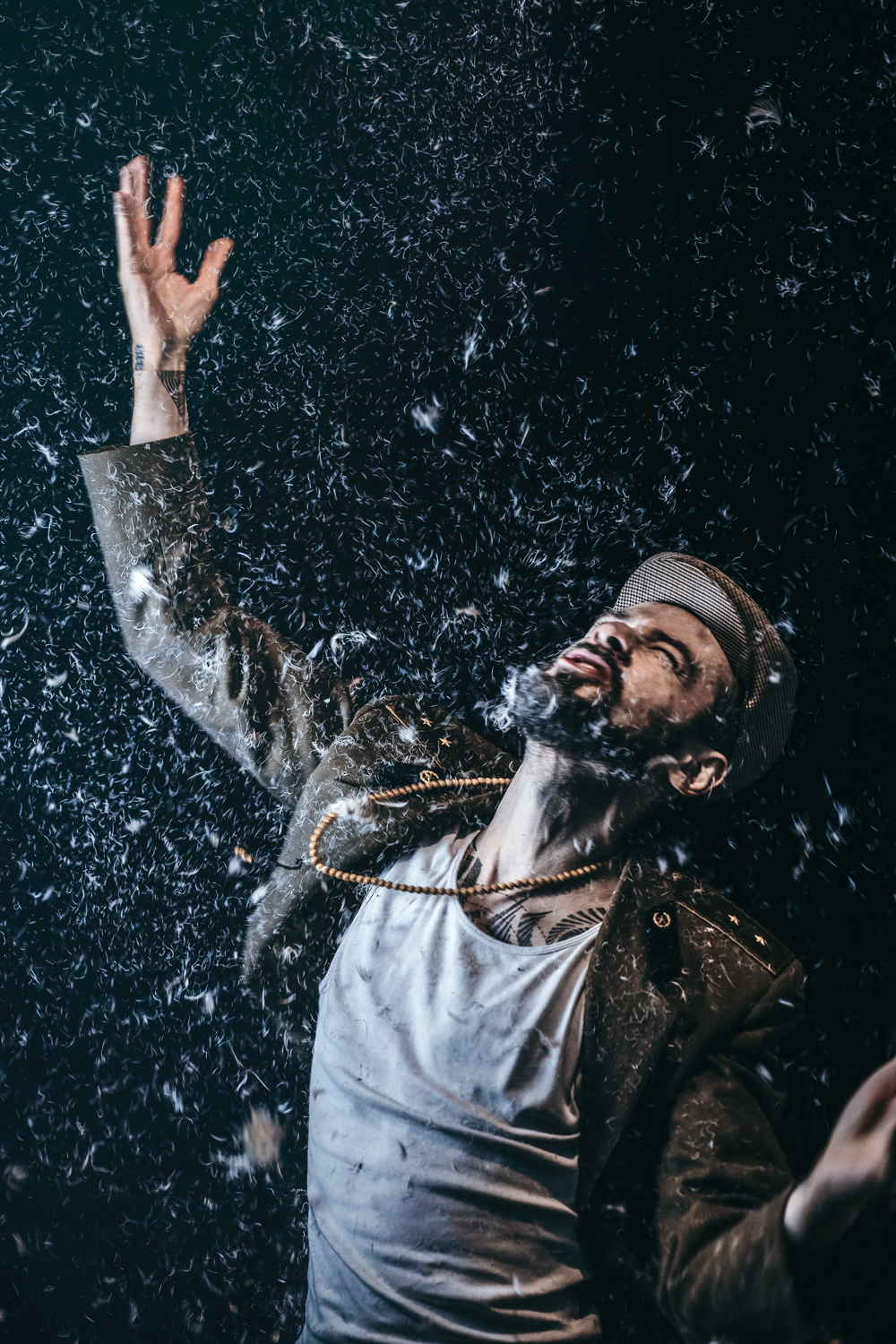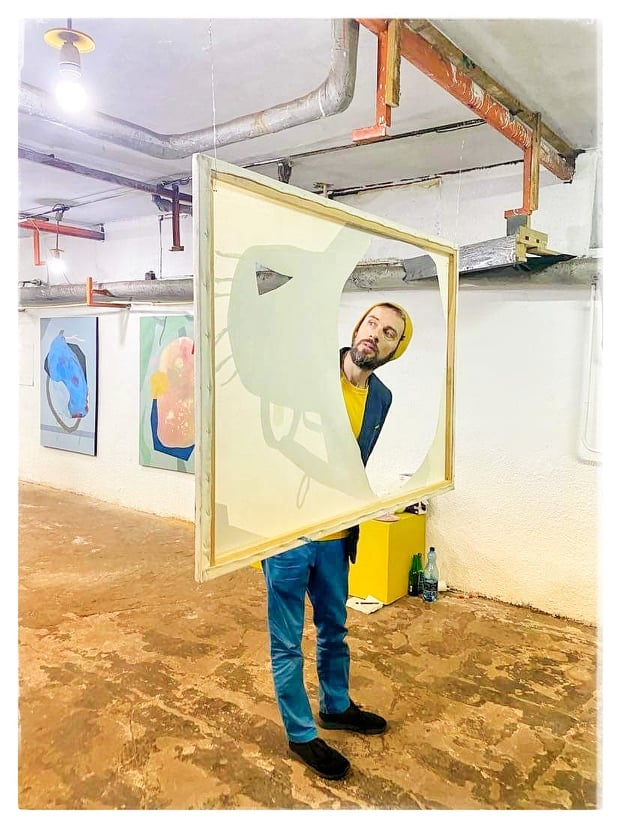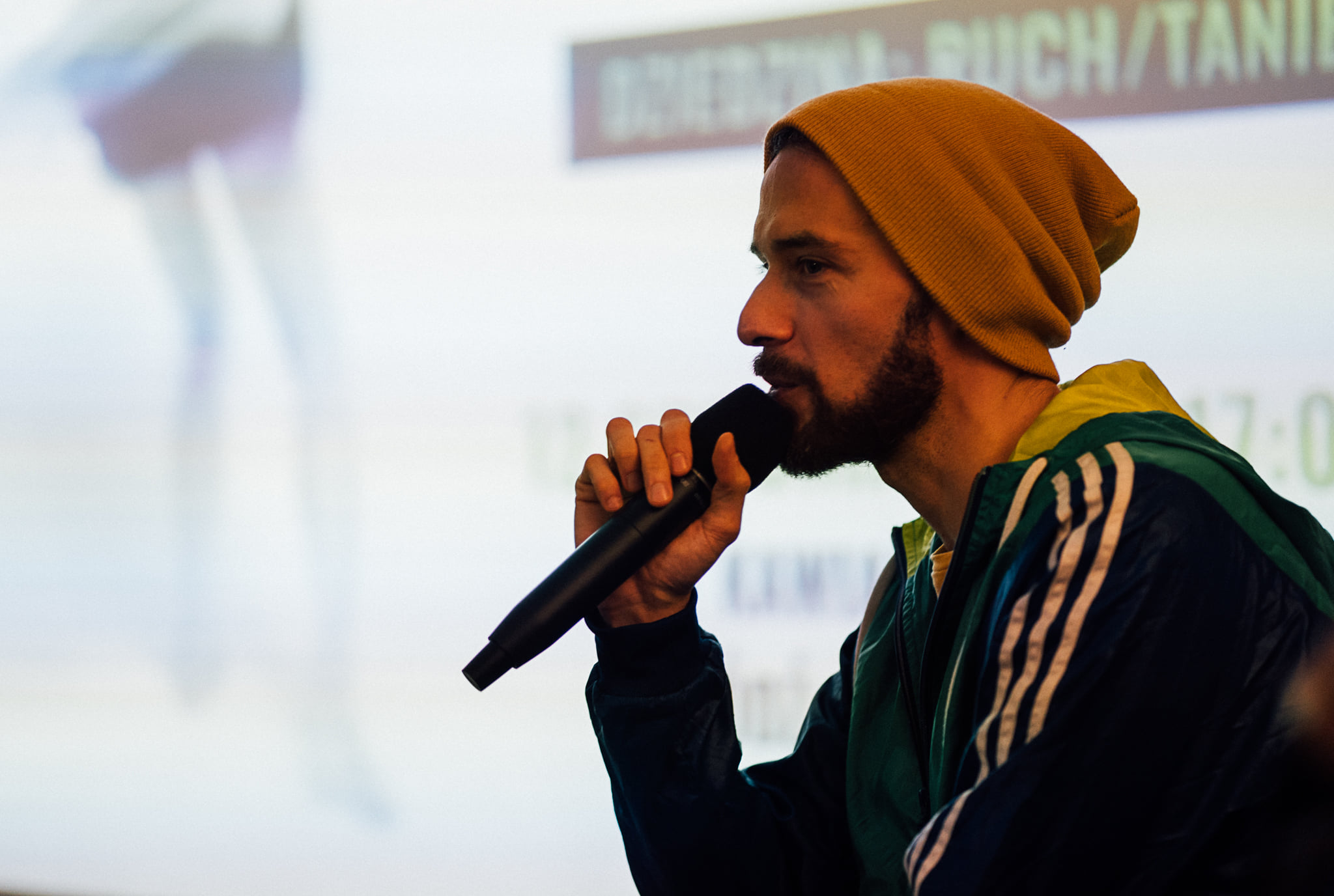 I_GO_SYSTEM:
"Martial arts in contact improvisation" – Michal Ratajski's practise proposals (dedicated to advanced – always begginers)

Contact improvisation is a dance technique in which, among many factors, important are the flow of energy, softness and flexibility, the ability to react, make quick decisions, and the ability to safely deal with risky situations. All these aspects, as well as many, many others are also common to martial arts training.

In martial arts, almost every action involves contact. The detailed information flowing from these areas of motion greatly expands the context of knowledge about the biomechanics of the human body. If, on the mental level, we change our approach and point of view to: the aspect of victory, competition and the intention of our actions. And on the physical level up to: pace, strength, tension, range of motion ... – a well full of precise tools for working with the body will open before us. Looking at this knowledge through the prism of contact improvisation, we can read it completely anew.

This workshop is my translation of the ideas of martial arts and training systems (mainly: kung fu, capoeira, aikido, krav maga) into the field of contact improvisation.


"I_GO_SYSTEM Michal Ratajski – Movement Practise Philosophy" (dedicated for all levels with open minds)

I_GO_SYSTEM is an author method that is a compilation of experience and knowledge coming from many sources (primarily in the field of martial arts, contact improvisation, yoga and breathing practices, and professional work in the stage field). It is a system that points to the basics of the effective assimilation of knowledge related to increasing body awareness, regardless of its origin and type. Referring to the basics of the correlation of the body, mind and breath, as well as information from physics and biomechanics of the human body, we will look at tools for effectively expanding skills in the contact improvisation technique.

Guest teachers:
We invited guest teachers, who will help us to hold the space and facilitate jams.
Nayeli - Špela Peterlin (slo) is a psychologist, therapist, non-formal education facilitator and passionate movement explorer.
Her work is inspired by many fields of practices she is involved in (gestalt experiential psychotherapy, somatic practices, contact improvisation, youthwork, etc.). Her main exploration and research involve finding bridges between psychology and movement, between inner and outer personal relationships, between nature and human etc.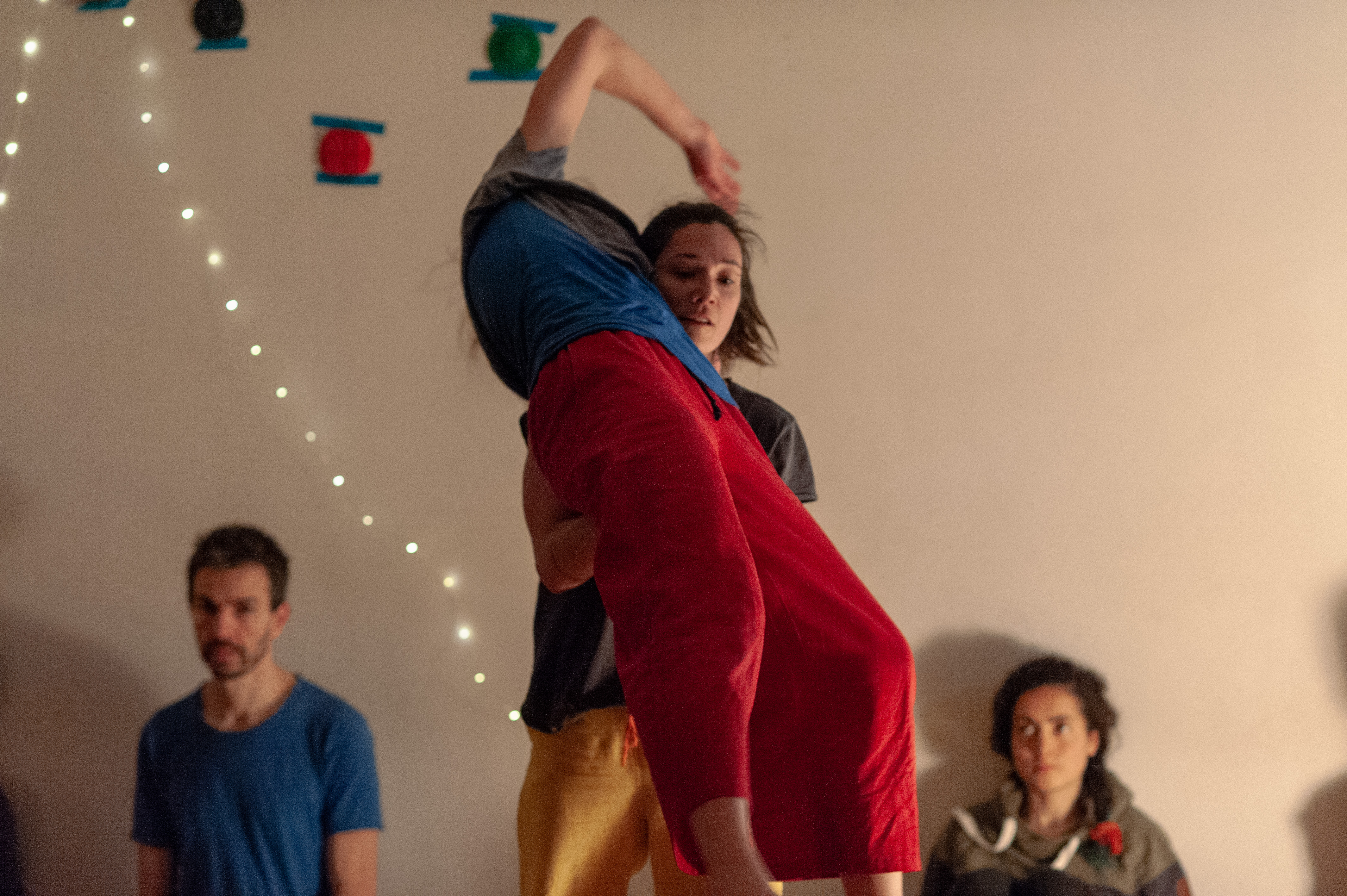 ---
The festival provides us with delicious vegetarian food. We have a chief who is going to cook for us the best "dance" menu and "helpers" who are going to assist. Three-time meals are included in the registration price.

Every meal looks like a buffet with plenty of choices. We'd dare to say you won't leave the place being still hungry.

Good food - active dance :)
The Conditions of the COVID ERA



The team of the festival can not predict the global situation as the virus develops. However, it's possible that PCR testing will be required.

If you're unable to join us because of illness or another personal issue, your prepayment won't be returned.

We thank you for your understanding and respect of this festival policy.
---