The project is based on physical theatre, contemporary dance, contact improvisation, hip-hop technique, and circus art, live music and vocal!
History...
La Loba project is based on the previous successfully done "FEMINILE" in 2015 when Motion Mode Dance Theatre was born.
With the time, traveling and looking around in a seek of what is going on in the whole World between men and women, this project has transformed with another title and essence of what to light for society.
The idea of reconstruction FEMMINILE project into La Loba performance was born after reading a book Clarissa Pinkola Estés "Running with Wolves". This book is about female archetypes, which are narrated with the help of legends and fairy tales from different cultures: from the French tale "Bluebeard" - to the most important female archetype of Mexico - La Loba.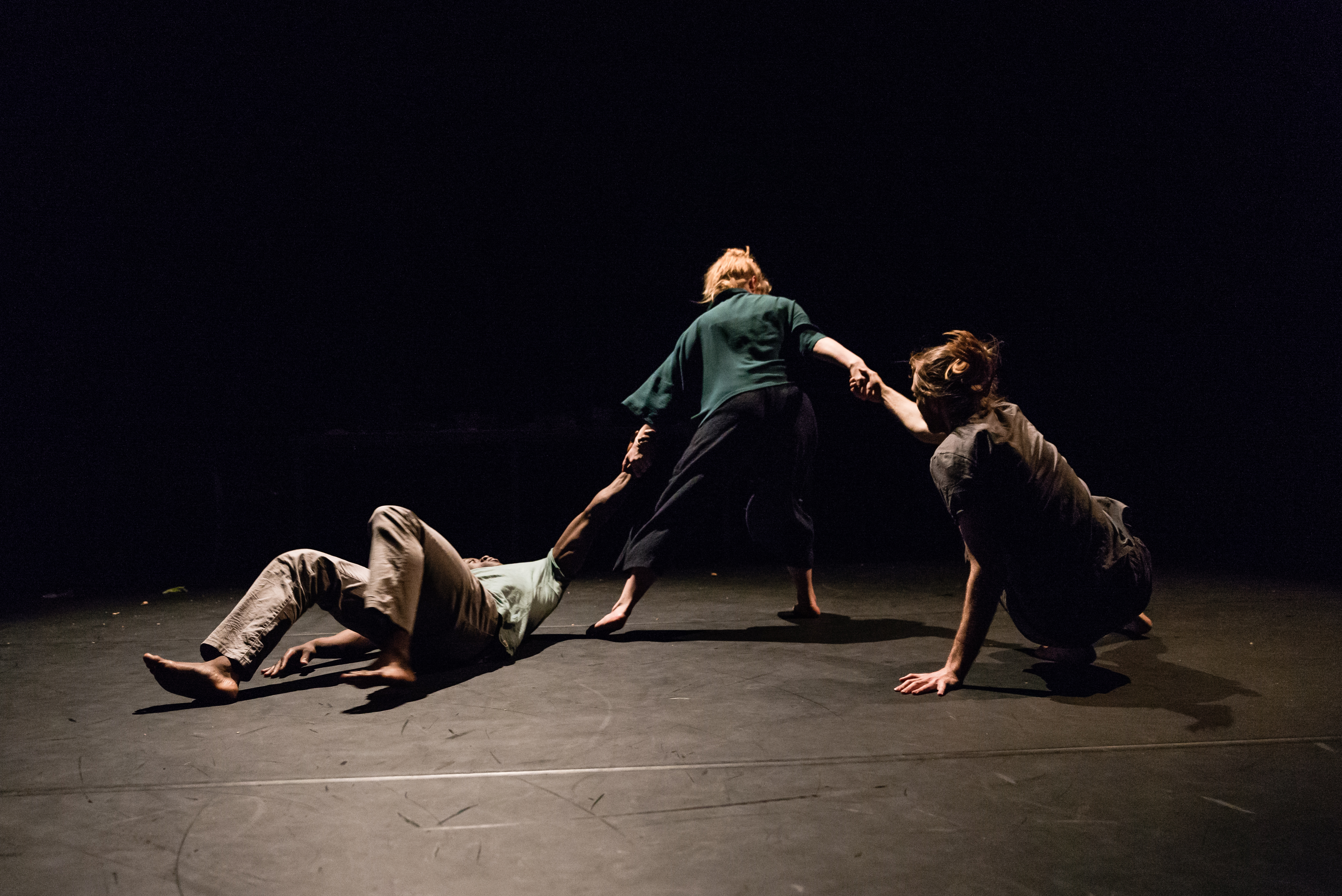 Who is LaLoba?
La Loba is living in deserts and mountains. She is a wolf woman, a collector of bones, who resurrects the wild spirit of life from the depths of the Underworld.
There is an old woman who lives in a hidden place that everyone knows but a few only have ever seen. As in the fairy tales of Eastern Europe, she seems to wait for lost or wandering people and seekers to come to her place.
The archetype of La Loba units in itself the true nature of a woman like a she-wolf, and also the tale of La Loba is a narration of several stories where a man is a very important figure. The job of her is to collect stories - bones. To live as alive as she can, to go through ups&downs.
PEOPLE WHO WORKED ON IT:
Director and Idea author: Tamara Maksymenko

Tamara is professional dancer, choreographer and a teacher of contact improvisation and contemporary dance for 12 years already. She has been teaching many workshops all over the world (Poland, Spain, Israel, Austria, Italy, Greece, Finland, Egypt, Germany, Russia, Ukraine, Morocco, Bulgary). She is the founder of Motion Mode Dance Theatre (MMDT) and the creator of the DNAture, FEMMINILE, 6th DAY, The MIRROR, La Loba projects on the MMDT base. Organizer of Evenings of Improvisation around all over the world.
25 years of dance experience (since the early age of 4). She got medical education in body therapy and sociology at Dnipropetrovsk National University and trained at the Physical Theatre in Intragna (Switzerland) with Thomas Mattler http://www.keep-searching.ch/about.html
Now Tamara is collaborating with the Austrian Culture Association Don Quichotte KulturZentrum ~ Freier Proberaum Kunst Manifeste ~ Innsbruck, Ukrainian Contemporary Dance Platform Association and she is a member of OFFTANZ Tirol Association (Austria).

Co-author and co-organizer: Gloria Tazza

Gloria is a circus performer with a Background in dancing. Her former educations include upper secondary Dance School in Stockholm/Sweden and have participated in numerous Workshops and dance performances in Europe. Her way to the Circus grew by a curiosity of expanding her artistic field and was heavily focused on Aerial Acrobatics in which she also teaches and performs. She was a Student of INAC and SALTO, both circus schools (Portugal) and have also received a lot of Training and knowledge from her husband Fausto Tenorio, a professional Circus Performer.
Some of my significant Projects are:
Tropicana, Das ist Zirkus, DNAture, La Loba and my own solo day-nightdream.
In La Loba performance she was part of the artistic Team as well as a co-creator, co-producer, and Performer.
"During production and creation process we also had to reflect for ourselves a lot on the transmission to the audience while staying true to our emotions to give the most authentic performance possible because La Loba is just as much about you as it is about us..."

Dancers: Gloria Tazza, Maksym Omelchenko, Enoch Ansah Acquah, Tamara Maksymenko

Musicians: Baiba Dekena Matteo Crugnola

Donquichotte
co-organizers: Hayder Zeki Apachy Bernhard Heinz Braga